Registration for day tours is available during the conference attendee registration process. If you have already registered, and would like to modify your registration and register for day tours, please click here.



LA Stories: Inside Hollywood and Beverly Hills
Experience the glamour of Hollywood celebrities by tracing their steps for a day. Where do they eat, what do they do and how does the city of Los Angeles maintain its status as the capital of the entertainment industry? On this day, the famous streets of Hollywood and Beverly Hills will come to life. Starting in the heart of Hollywood, guests will have the opportunity to see some of the coveted sights up close and personal. Step onto the footprints of Hollywood legends at TCL's Chinese Theater and search for their stars on the Walk of Fame before gazing at the Dolby Theater, home of the Academy Awards. Learn how the city closes Hollywood Boulevard for a week to produce this televised event.
Next, cruise through West Hollywood, down the famous Sunset Strip featuring A-list night clubs such as the Whisky, Roxy and Viper Room before heading into Beverly Hills or 90210. As one of America's most famous zip codes, the group will see some of the city's many renowned sites, hear the fascinating history of Beverly Hills and the story of how the town itself "accidentally" came into existence. End this tour with a stroll down Rodeo Drive to find out who shops where and where the stars get decked out for all their award shows.

This tour lasts approximately (4) hours in length.


Pricing
US $75.00 per person
Dates
Saturday, 18 July
Monday, 20 July
Tuesday, 21 July
Minimize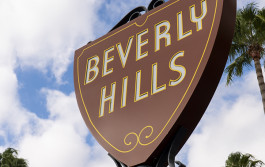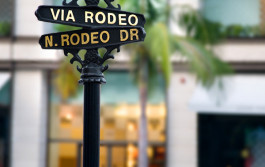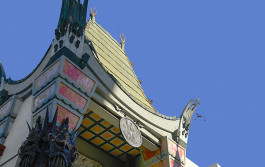 Warner Brothers Studio Tour
Accompanied by the studio's guide, you'll be taken behind-the scenes of this incredible motion picture studio. Walk the backlots which have been the exterior sets for classic films and TV shows such as Casablanca, Batman, Gilmore Girls, Friends and so much more. Another highlight of this tour is a visit to the studio museum, the only home of costumes, props and vehicles used in the studio's legendary history. From the Superman costume worn in the recent Justice League to the props used in Fantastic Beasts, it's a chance to see the details of this amazing art form. Then it's onto the latest addition, Studio 48, where guests will discover firsthand how TV programs and movies are created from start to finish in this interactive experience right on the studio's lot. Lights, camera, action!

This tour lasts approximately (4) hours in length.
Pricing
US$105.00 per person.

Dates
Sunday, 19 July
Monday, 20 July
Minimize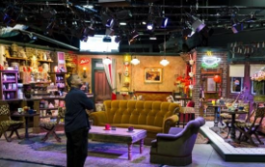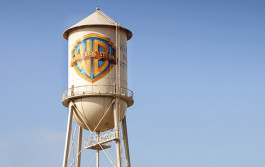 Paramount Pictures Studio Tour
Start this tour by passing through the grand studio gates and into one of the world's largest and busiest production facilities. This landmark studio has been releasing 100 years of movie magic, including many of the classic films we all know and love. As a guest, you will get a behind-the-scenes look at the location and facilities of Paramount Pictures Studios. See the balcony where Julia Roberts stood atop in Pretty Woman or the famous park bench where Forrest Gump, played by Tom Hanks, sat with his box of chocolates. Catch a glimpse of where the real behind the scenes magic comes to life. Finish the tour with a gourmet, catered lunch right on the Studio Lot. Keep your eyes open - you never know who you might see!

This tour lasts approximately (4) hours in length.
Pricing
US$110.00 per person
Dates
Sunday, 19 July
Monday, 20 July
Tuesday, 21 July
Minimize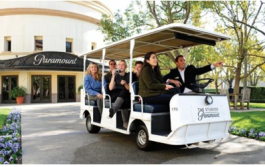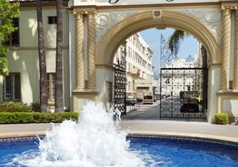 Craft Brew Tour
Combine LA's booming brewery scene and the gorgeous weather and guests will be in for a real treat on this afternoon adventure! From trendy, new bars to local breweries, Downtown LA has become one of the premier destinations for craft beer in Los Angeles. Brewery owners are revitalizing warehouses and other multi-use buildings throughout the Arts District. Enjoy a selection of house brews in these historic, unique settings. Guests will have the opportunity to see and taste brews from three of these local hotspots including tasting flights at each stop to learn about the different characteristics of each style.

This tour lasts approximately (4) hours in length.
Pricing
US$150.00 per person
Dates
Monday, 20 July
Tuesday, 21 July
Minimize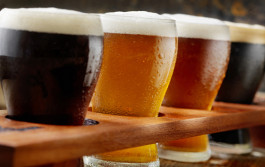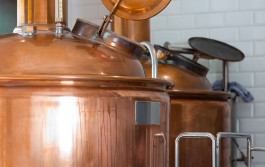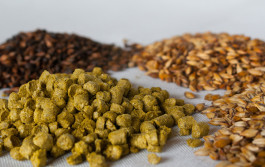 Lost Spirits Distillery Tour
Experience firsthand one of LA's hidden gems! Lost Spirits Distillery is a creative design house and laboratory producing some of the world's most extreme and unique spirits. Guests will have the opportunity to tour this distillery, famous for its award-winning rum and whiskey tastings, all while in an amusement park-like atmosphere. The tour begins in a beautiful outdoor garden setting where you'll taste an award-winning Whiskey. There are twists and turns at every corner as you move through the multiple settings with something new at every step of the spirit-making process. This experience is a unique and a one-of-a-kind tasting experience!

This tour lasts approximately (3) hours in length.

All guests must be at least (21) years of age to participate in this tour.
Pricing
US$145.00 per person
Dates
Minimize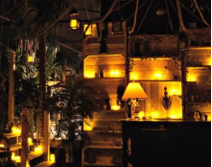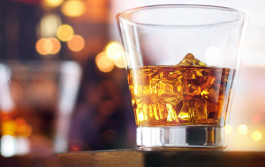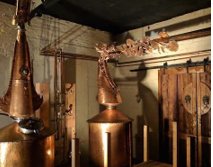 Venice and Santa Monica Beach
Santa Monica and Venice Beach are synonymous with Los Angeles. From Venice's Muscle Beach to the Santa Monica Pier, guests will explore these beachside communities that are as picturesque as they are vibrant with arts and culture. Starting in Venice Beach, stroll past the historic canals and bungalows before wandering Ocean Front Walk where the street performers, eclectic vendors and skate park make this area so unique.

Next, follow the Pacific Coast just slightly north to Santa Monica. A shopper's paradise, the Third Street Promenade is a pedestrian shopping street featuring name brand stored, theaters and cafes. It's a perfect spot to people watch unless the views of the ocean are more your taste. Guests will take a trip to the Santa Monica Pier where they will have time to explore the iconic Ferris wheel or amusement park overlooking the water.

This tour lasts approximately (5) hours in length.
Pricing
US$120.00 per person
Dates
Minimize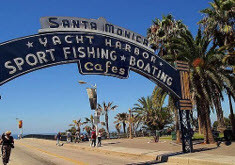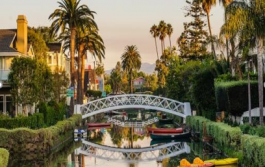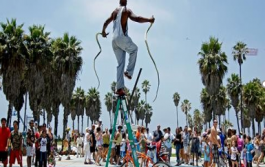 Sea Mammal Experience
Travel down to Long Beach Harbor for an exciting California whale watching journey to view some of the largest mammals on the planet! With experienced crew and knowledgeable educators onboard, guests will gain an understanding of the underwater world and they search for all types of awe-inspiring marine life. You'll be onboard a large catamaran, with wonderful viewing decks, stadium seating outside and interior space allowing everyone a great view.

This tour lasts approximately (5) hours in length.
Pricing
US$215.00 per person
Dates
Tuesday, 21 July
Wednesday, 22 July
Minimize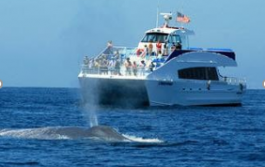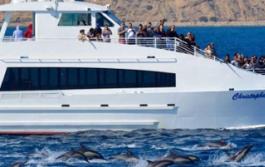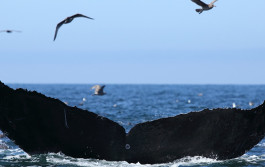 Malibu Safari
Malibu community stretches along 18 miles of the picturesque Pacific Coast Highway and has become the Westside home to many of the rich and famous. This fabulous canyon has drawn locals to the friendly shores and graceful canyons since it was introduced to the Malibu locals in 1927. Guests will get a taste of the true essence of Malibu from the converted ranch-style boutiques to the growing vineyards that fill the canyons. Sampling a variety of wines from Cabernet to Chardonnay, guests will experience a tasting and a tour of a unique kind – complete with a safari experience showcasing some of their wild residents.

This tour lasts approximately (4) hours in length.

Guests must be 21 years of age to participate.
Pricing
US$200.00 per person
Dates
Monday, 20 July
Wednesday, 22 July
Minimize